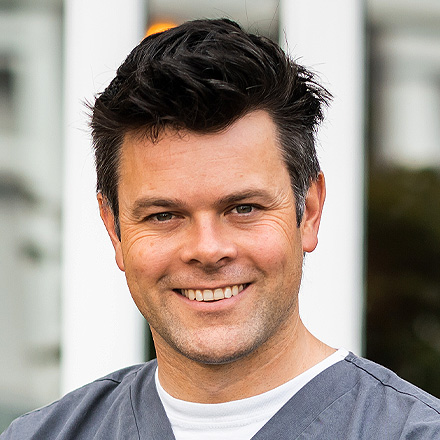 Giles Harrison
Originally from Lancaster, Giles graduated as a dentist from Newcastle University in 2005. After leaving the North-East, he moved to North Cumbria where he worked in a Denplan practice in Carlisle for 15 years.
Giles enjoys getting to know patients and providing high-quality, long term care. His relaxed and caring approach puts patients at ease.
Outside work, Giles enjoys cycling, skiing and messing about with anything mechanical. He also keeps a flock of sheep and a cockapoo called 'Crumble'.
Giles has undertaken  further training in orthodontic (tooth straightening) options, including Invisalign and fixed braces. He has been providing these these treatments for over 10 years. This is something which has not been available at the practice in the past.
Whilst enjoying the variety of general dentistry, he has a specific interest in endodontics (root canal treatment). Giles is particularly enthusiastic about undertaking these treatments.
In his previous practice, Giles has spent 8 years working as a Foundation Trainer, involving training, support and assessment of newly qualified dentists.