CONTACT US
Fitz Park Dental Practice was established over one hundred years ago and is located in the heart of the historic market town of Keswick, situated within the beautiful Lake District.
FITZ PARK DENTAL PRACTICE LTD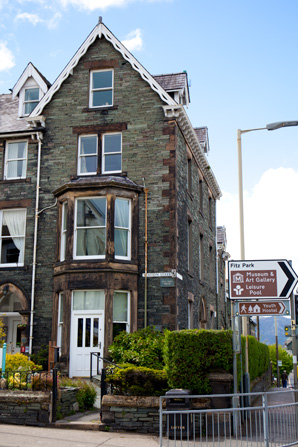 017687 73020
31 Station St,
Keswick
CA12 5HH
OUR TREATMENTS
Call in to chat
We offer the latest in modern dentistry to give you a healthy, happy smile. This site offers detail on all treatments offered.
APPOINTMENTS
01768 73020
Appointments are best placed during office hours by calling the practice number. Alternatively call in if you are passing, we are always happy to chat.
FEE GUIDE
Affordable payment plans
At Fitz Park Dental Practice, we are dedicated to providing our patients with supior quality treatment at an affordable price.
How many people can say that they like going to the dentist?  I know this isn't the norm but I actually look forward to my appointments.  Our dentist has inspired me to want to take more care of my teeth and helped to banish all the age old fears associated with the reluctance to see the dentist and stepping into the dentist's chair.
I take more care of my teeth than ever before as my dentist has helped me to understand how good oral hygiene can affect other areas of your health.  Regular visits to our dentist ensure that we are doing the right things and looking after our teeth correctly which is good insurance for our overall health for the future.
Couldn't recommend Fitz Park Dental Practice highly enough.
I actually enjoy going to the dentist now.  They make me feel at ease from the moment I arrive from the friendly response at reception to the highly professional relaxed manner of the dentists which all works towards helping me feel at ease and assured I am in good hands.
Twitter link
@ALECSMRZ Hi there, to continue we would need you to submit a help ticket since we will be dealing with sensitive a… t.co/u2sTtkEu1h
@XCSme Thank you, we will reply shortly.